ABOUT- Askillfuldriver.com
Ohio Online Driver's Ed for Adults & Teen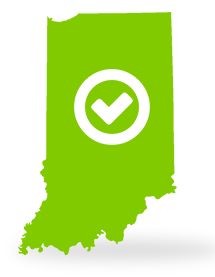 Complete this state-approved Ohio Driver Education course in three simple steps: 1. Register, 2. Complete the Course, 3. Get your certificate!
After you complete your online registration you can dive right into the course, which contains 10 chapters and a brief multiple-choice quiz after each chapter. At the end of the course, pass the 50-question final exam with a score of 75% or better and you're finished! Complete the course in one sitting or at your leisure; your progress will be recorded so it is easy to return to where you left off. Ohio DPS only permits you to spend a maximum of 4 hours per 24 hour period taking the course. After you complete the first 2 hours of the online course we will send you a certificate of enrollment so that you can enroll with a driving school for Adults and begin your in-car instruction requirement. Once these steps have been completed, your certification will be mailed to you so that you can present it to the Driving School where you enrolled to receive in-car training.
Here are a few reasons why we are your best choice. I mean, we could name more but then we'd be bragging!
Over 1 million happy customers have graduated from our national online driver education courses and counting.

More than 20 years of educational experience.

Ohio Department of Public Safety (DPS) Approved

Our course is 100% online and you can take it at your own pace.

You can log on from any desktop, laptop, tablet or smart phone with internet access.

Our course is fun with 3D interactive games, videos and an audio narration that reads the course to you as you follow along!

About us page shows that live customer service is available 24-7-365.
Our business hours are from 5:00 AM PST – 10:00 PM PST Monday – Friday and 6:00 AM PST – 10:00 PM PST during weekends.